Chase those rainbows and hide your gold!  It's that crazy day again when bodies of water get dyed green and adult beverages take on a green hue too!  Fantastic foods involving a lot of potatoes are easy to find.  Children look for little green men with red hair everywhere they turn and 4 leaf clovers are even luckier.  It's fun, isn't it?!
Here are some fantastically creative and delicious ways to spend your St. Patty's Day from around the Internet.  Well, OK, Pinterest.
Have you even seen anything look so delicious?  I want to try this immediately!  It is Irish Braid Bread from Tablespoon.com.  It has all the Irish staple foods – corned beef, potatoes, cheddar….. yum!
Moms and Munchkins has some great ideas and tips for creating the best Leprechaun trap!  Seriously.  No little guy is escaping this one!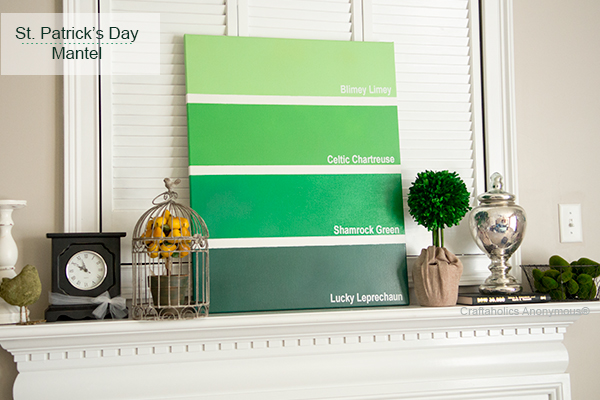 I love this St. Patrick's Day mantle by Craftaholics Anonymous.  It is so adorable and simple to create.  I love a simple to create mantle.  I am mantle-y challenged!
Try some St. Patrick's Day Punch from A Mom's Take.  It is alcohol free and fun for the whole family.  For adult's only, you could add a little citrus infused vodka.
And for those of us who need a little blessing, here is a fantastic printable from Sweet C's Designs.
Have a happy and green St. Patrick's Day!
(Visited 80 times, 1 visits today)