I have had a lot of questions lately about my weekly menu. I feel as though I need to come clean. No, there aren't any big secrets and no, I don't make it up each week and then order pizza. But there are some very valid questions that I need to address just so everyone knows my secrets.
1. Yes I do attempt to make all the meals that I plan. The key word here is "attempt". Things come up. That is life. For example, this evening on the menu is seafood linguine. Well, I'll be making that tomorrow. Tonight we have baseball practice and a family BBQ at school so the seafood will just have to wait.
2. I do not bake. That is correct. I don't bake. Actually, I loathe baking. It is so high maintenance. The eggs have to be a certain temperature, the butter has to be a certain temperature, the flour has to be sifted. Ugh! And all the measuring!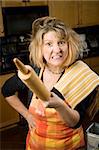 3. My kids don't eat my cooking. You heard me. My kids don't eat my cooking. Well, very little of it. I'm still trying to figure out how I raised such unadventurous eaters. If I could figure out how to smother everything in chocolate and make it taste good then I think they would eat it all!
4. I go grocery shopping once a week. It's my Monday morning ritual. I drop the kiddos at school and head to the store. I will run out on a quick trip if we run out of something or if a recipe calls for something highly perishable, like seafood. I make the weekly menu up on Sunday so that the grocery list is ready for Monday morning.
5. I don't follow recipes. Usually, I read the recipe and then make the meal. I tweak it as I see necessary. I taste and add. That's why I love cooking. You can take any recipe and make it your own. It is also why you don't see me writing many original recipes on this blog. (But I have a goal to add more!) I add or deduct this and that, then I forget to write it down.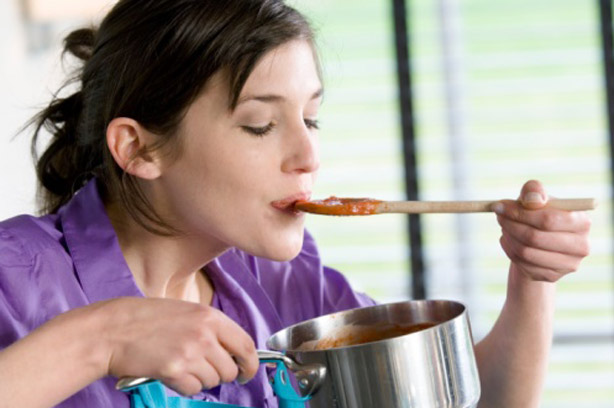 6. I truly love to cook! It's true! Cooking makes me feel all cozy and motherly. It's how I show I care. I make people soup when they are sick or a "freezer meal" if there is a family emergency. I invite people over to try new things. It's fun for me and (I've been told) I'm pretty good at it.
(Visited 32 times, 1 visits today)